Joel & Carol Notes

Owners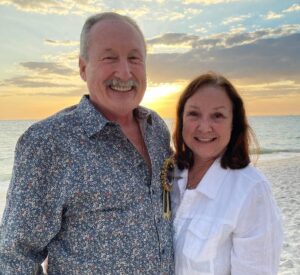 Jo McNally


General Manager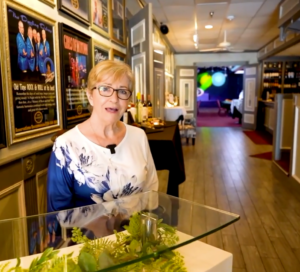 When you speak of the heart of any successful business , you always point to one individual who keeps the boat on course so to speak. This is what General Manager Jo McNally does daily for Cape Cabaret.
Jo is a throwback to the way it should be. Hard work and perseverance, seen daily by the love and affection Cape Cabaret's customers show to Jo with hugs, kisses and presents. The public cannot say enough of the customer service Jo provides.
Her generosity also extends over to the rest of the Cape Cabaret family. Jo juggles all this while sharing time with her three children and seven grandchildren. Jo and Richard (her husband of almost 50 years) have a strong relationship and have passed that down to their children.
Come see Jo at Cape Cabaret and experience professionalism at it's best.
Pablo Felix


Executive Chef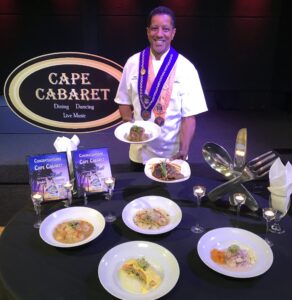 Southwest Florida boasts many chefs but very few have one like Cape Cabaret's Executive Chef, Pablo Felix.
To understand this, lets go back 40 years. A young eighteen year old Pablo found his calling at Windows on the World.  This was a complex of venues on the top floors (106th and 107th) of the North Tower (Building One) of the original World Trade Center in Lower Manhattan.  As a line cook he learned his trade and paid attention to the culinary chefs who worked there. At age 22 he was swiftly promoted from assistant chef to head chef at the Hilton Hotel in Secaucus New Jersey. Further developing his skills for a decade, he then ran a multi million dollar catering business in Georgia for Dennis Dean Catering. He met his wife Sandra, a chef in her own right. After a whirlwind courtship, they became the couple to know. With fourteen children combined from previous marriages, they are a modern Brady Bunch.
Entrepreneurs Joel and Carol Notes wooed and convinced Pablo to join Cape Cabaret. In a short time customers and performers were praising the gourmet food. Asked what his secret is, Pablo answered. "Every night I like to unwind in front of my piano and contemplate what elaborate specialty dishes I will create for the following evening. When I see the faces on my guests after eating my creations, it gives me great pleasure knowing I have made them happy and satisfied".
Pablo hope to meet all who come to Cape Cabaret and thank each and every one of you.
Jerry Nolan


Entertainment Director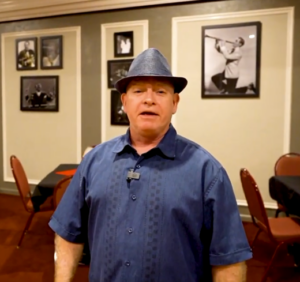 Jerry is known in many circles of SW Florida as a personage with over 40 years experience in the hospitality and food business. We can trace Jerry back to NYC in the 1980's and his life experiences. Those who knew him then marveled at his 'New York' stories such as meeting celebrities John Wayne, Sly Stallone and Robin Williams to name a few. His championship game at the Hall of Fame Field. His supervising food and drink to first responders during the 9/11 aftermath. The many positive experiences with customers while managing several restaurants in the Empire Stare Building and other Reise Corporation franchises surrounding the Radio City Music Hall area.
He journeyed to SW Florida and for 18 years helped oversee two restaurants on Fort Myers Beach. Junkanoo on the Beach and Fresh Catch Bistro. During that time he orchestrated 53 Live Performance Shows. Showcasing impersonators such as The Rat Pack, Joan Rivers, Don Rickles, Abbott & Costello, and many more.
Jerry met Joel and Carol Notes six years ago. During that time he witnessed them launch the majestic Cape Cabaret Dinner Theatre and decided to join them in 2021.
Stop by and meet Jerry Nolan. He would 
be happy to share his stories with you. Jerry would love to know more about you and have you enjoy some of our gourmet food prepared by 
Executive Chef, Pablo Felix. We will treat you like family.
Cape Cabaret is an unique restaurant in that we offer dining, dancing and live music in a upscale environment all at reasonable prices. Our dinner selections include Appetizers, Soups, Salads, Flatbreads, Entrees and Desserts. Wednesday through Saturday we present live bands performing music from the 50's through the 90's and even some more current music selections as well. Our bands play Doo-Wop, Rock & Roll, Motown, Classic Rock, Funk, R&B, Classic Soul and Pop. Basically our music is geared for Ballroom dancing so whether you are a dancer or just enjoy listening to great live music our bands are  crowd-pleasers. Our venue is not formal but it is far from typical so we recommend dressing for a nice evening out.
Frequently Asked Questions
---
When is Dinner served?
Dinner is served from 5pm - 8pm.
---
Food & Drink Specials?
HAPPY HOUR - Half priced Wells, Domestic Drafts and House Wine by the glass
---
What time is the Music?
Shows run from 7pm - 9:30pm. There are a few exceptions see Calendar for more information.
---
What type of Live Bands perform?
50s-90s Rock-n-Roll Dance music, Motown, Jazz, Doo-Wop, Classic Rock
---
Do you take Reservations?
RESERVATIONS ARE RECOMMENDED HOWEVER WALK-INS ARE ALWAYS WELCOME
WE ALWAYS WILL TRY TO GIVE YOU THE TABLE OF YOUR CHOICE IF IT IS AVAILABLE AT THE TIME WE GET YOUR RESERVATION
RESERVATIONS FOR TRIBUTE SHOWS MUST BE PAID WHEN RESERVATION IS MADE
WE ACCEPT VISA, MASTER CHARGE, AMERICAN EXPRESS & DISCOVER CHARGE CARDS
CALL 239-549-3000 or email contactus@capecabaret.com